European Integrity Games is at the 2021 OECD Global Integrity Forum
"European Integrity Games: an escape game experience" - Knowledge Partner session organised by La Transplanisphère

As part of the 2021 OECD Global Integrity Forum, La Transplanisphère will host a session to present the European Integrity Games project and its first escape game on bitcoins.
This session will include two key moments:
13:30 – 14:00: A 30-minute presentation with interventions from experts, partners and participants of the project
14:00 – 15:00: A one-hour escape game experience to test the first game
The session "European Integrity Games – an escape game experience" will be held: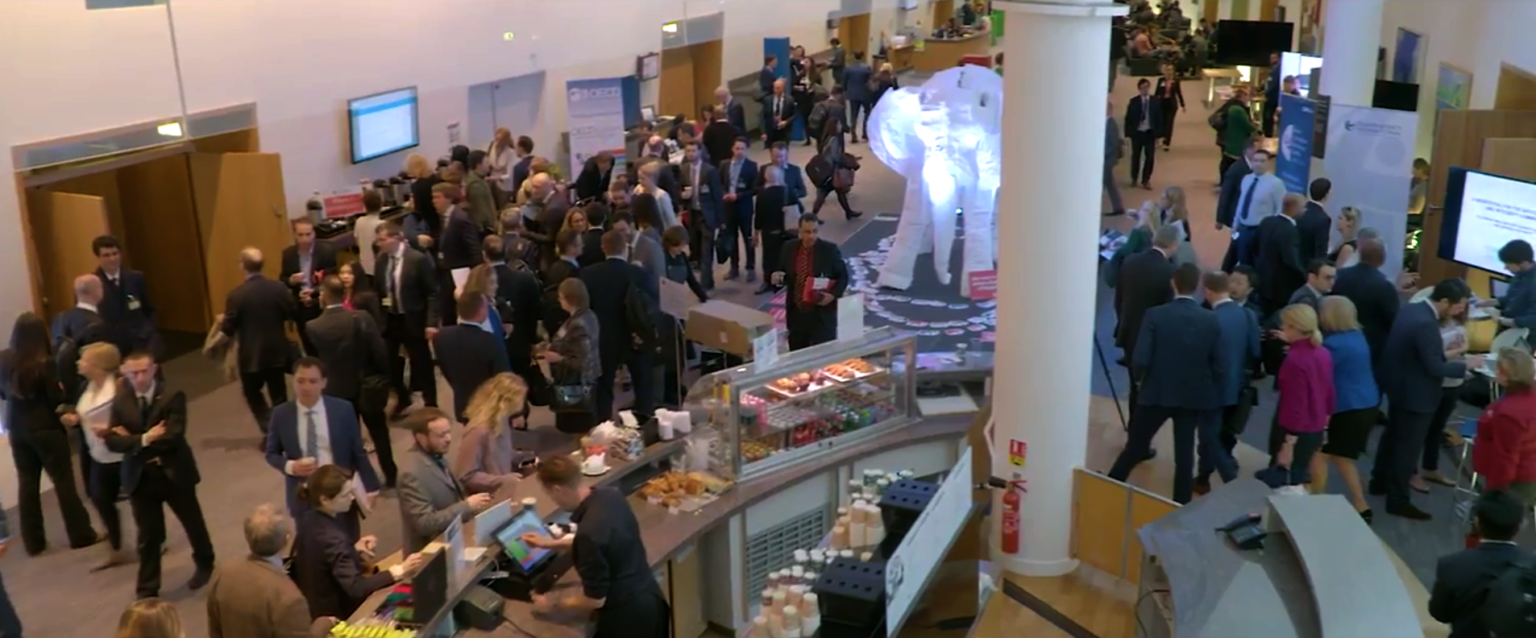 The EIG session of the Integrity Forum - Exploring integrity through playful and immersive experiences
This 30' session run by La Transplanisphère will present our European Integrity Games project (EIG). By crossing art, gaming and citizenship, EIG offers an innovative and immersive experience to explore integrity topics through serious games (Escape Games and Gaming Apps). 6 European partners propose a pathway made of research, game design, European workshops, events, cross-sectoral collaboration and web campaigns.
This session will tackle how European partners from civil society can seize integrity, corruption and fraud in a cultural project. How they may transform the topics into a playful and artistic experience in a will to raise citizens' awareness and empower them to act on these issues. There will be a focus on our first games tackling bitcoins, lobbying and food chains with the intervention of some experts.
As an option: volunteers will be invited to a one-hour gaming experience, to test our first escape game on money laundry through bitcoins!
Bruno Freyssinet – Artstic Director of La Transplanisphère, Paris, France 
Artistic director of several European cooperation projects, including three exploring the theme of corruption, Bruno Freyssinet will present the European Integrity Games project: its structure, planned activities, partnership and objectives.
Pierre Noro – Blockchain for Public Good Teacher at Sciences Po Paris
Specialised in the topics of blockchains and crypto-currencies, Pierre Noro will provide a quick explanation of these two concepts. He will also tackle the issue of money laundering via cryptocurrencies and why the bitcoin system is not sufficient to guarantee integrity.
Nora Röders – Master 2 student at SciencesPo Paris
Having participated in the creation of the first escape game on bitcoins and blockchains as part of a Collective Project at Sciences Po Paris, Nora Röders will share her experience in the project and the process of creating an escape game. 
Kévin Gernier – Mission head at Transparency International France
In charge of the Lobbying Transparency Advocacy, Kevin Gernier will provide an overview of the lobbying issue in our societies. This topic will be explored in another game of the project co-designed by la Transplanisphère and Teatro Rigodon.
Hugo Miguel Coelho – Artistic director of ExQuorum, Evora, Portugal
Partner of the project, Hugo Coelho will present the second escape game currently being co-designed with the partner Ortzai Teatro and that address the theme of Food Chains. 
The OECD and the Integrity Forum
The OECD (Organisation for Economic Cooperation and Development) is an international economic research organisation. It gathers 37 member countries and several hundred experts. Its objective is to promote public policies that foster sustainable, egalitarian and fair economic growth. To this end, it conducts numerous studies and implements recommendations and international standards.
Each year, the OECD organises a Global Forum on Integrity and Anti-Corruption. This forum gathers professionals from 120 countries to exchange, reflect and discuss global issues related to integrity, transparency and anti-corruption.
La Transplanisphère has already participated in the Integrity Forum two times:
In 2016, with an exhibition co-designed by Sciences Po students and OECD experts (Integrity objectified)
In 2017, for a European youth exchange (Trust Paris) supported by Erasmus+ and the OFAJ
This year, the Forum will be held online from 23 to 25 March 2021 and will focus on the main theme: "Leading through the Crisis: Integrity and Anti-Corruption for a Resilient Recovery".
The objective will be to explore the new integrity risks, challenges and opportunities that have emerged in the context of Covid-19. Professionals from business, academics, civil society and government will gather to find innovative solutions to restore trust and integrity in and beyond the current crisis.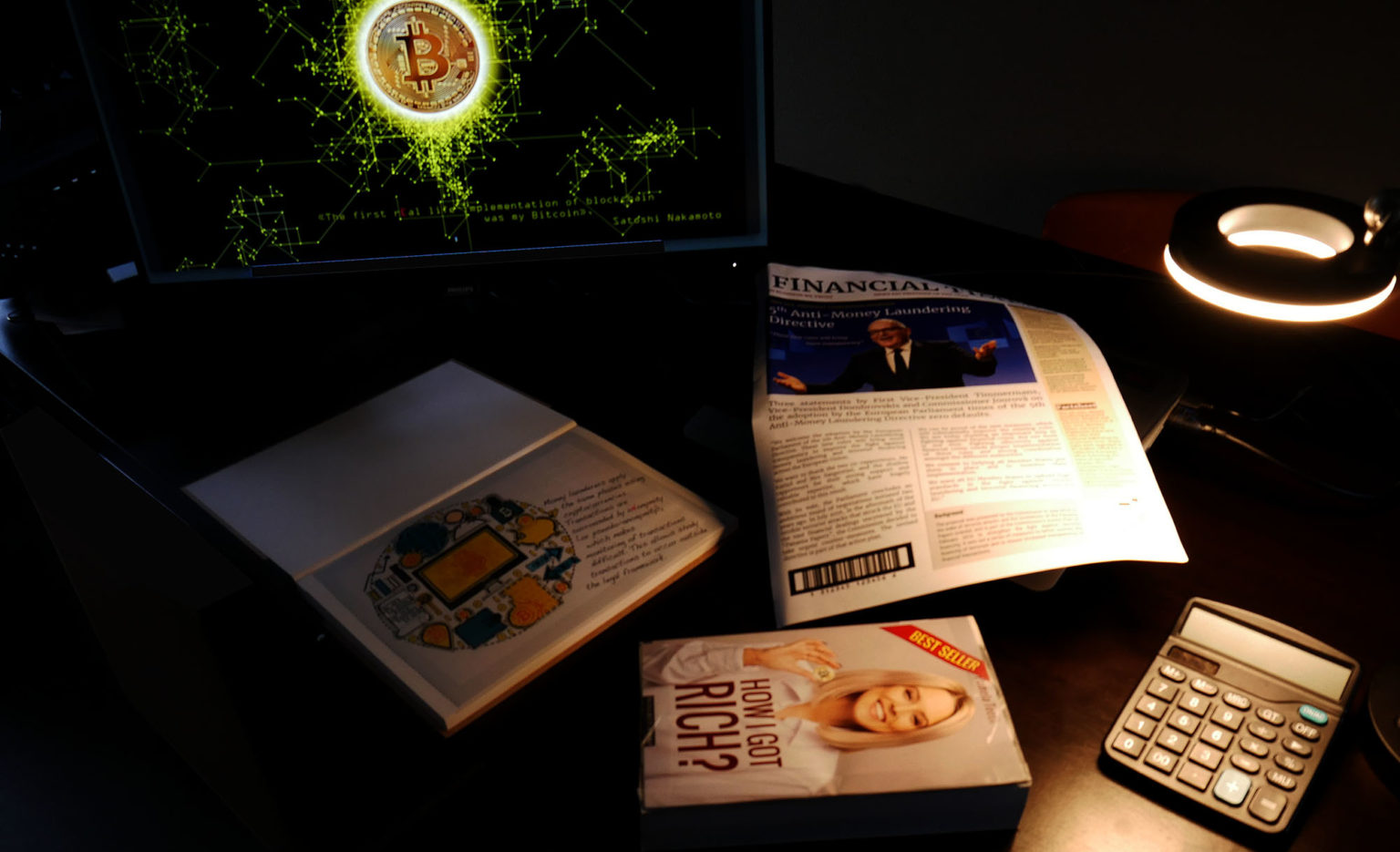 The escape game - An immersive experience into the worlds of bitcoins and blockchains
This presentation session will be followed by a one-hour escape game experience for volunteers. The escape game will be played in a hybrid way. An actor will be in the escape game room with the clues, settings etc. Two cameras (wide-angle and go pro) will live stream the room. Via the Zoom platform, the players will then have to guide the actor through the room, tell him what to do and solve the puzzles together. The players will have access to a Padlet on which the clues will appear as they are discovered.
You are a group of students from Europol – Financial fraud unit. A new law that strengthens controls on bitcoin transactions has just been implemented. Thus, you have to be trained to deal with bitcoin money laundering situations, which are likely to increase in the coming days. To complete your training, you have to investigate a money transfer of 1 million euros that is at risk of being laundered. Your mission: to trace this suspicious money so that you can locate and catch the money launderers before it's too late!