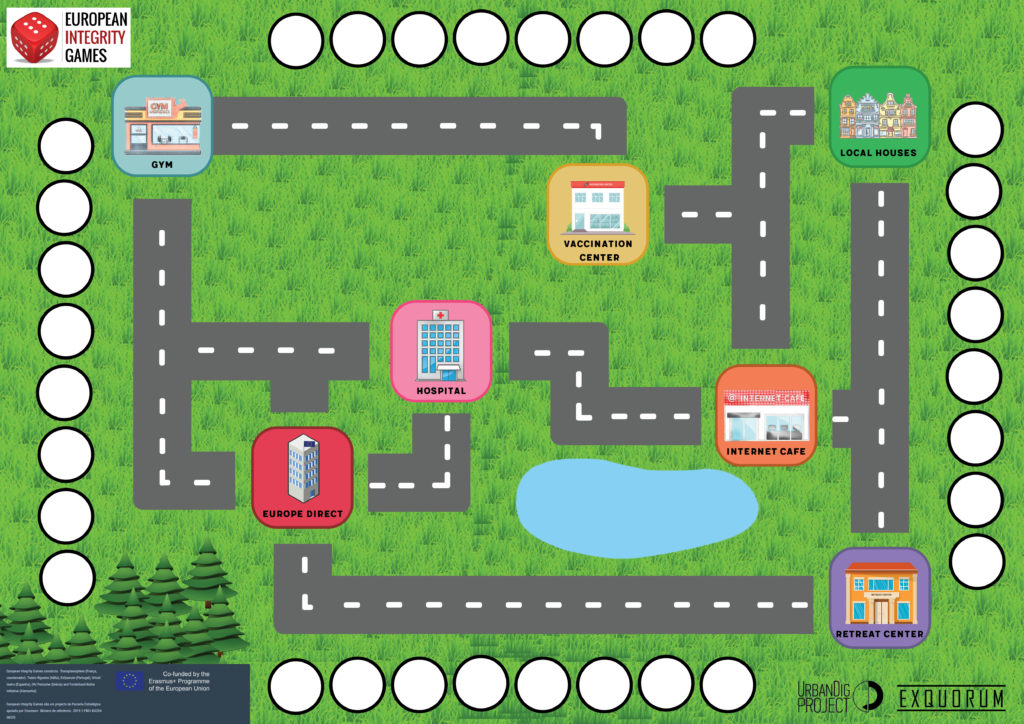 The game is designed in a way that a person, the game master, teaches the players about the issue of fake news on health and how the EU is responding. Therefore, it can be played by a teacher and a small group of pupils, parents and their children, among friends and any other public. The game is also designed in a dynamic way so that the Game master can add questions and rules. 
Here is the pitch: 
"Hello, my name is Professor F. You have been selected among my many students to be part of my research team. But only one of you can be in my team. Therefore, I am going to challenge you with some statements that you need to identify whether the statement is true or false. To be more competitive and check your strategic thinking there would be moments where all of you need to look at the same statements and other moments where you will compete with each other! Every time I will tell you which answer was correct"
During around 30 minutes, the players will dive into the fake news and health communication worlds. They will have to walk through the city and get points by getting the answers right. A game master will be with the players to help them in their mission and lead a debriefing session after the game to reflect on learnings.
Mission
Walk through the city and try to answer correctly to the quizz in order to get an internship.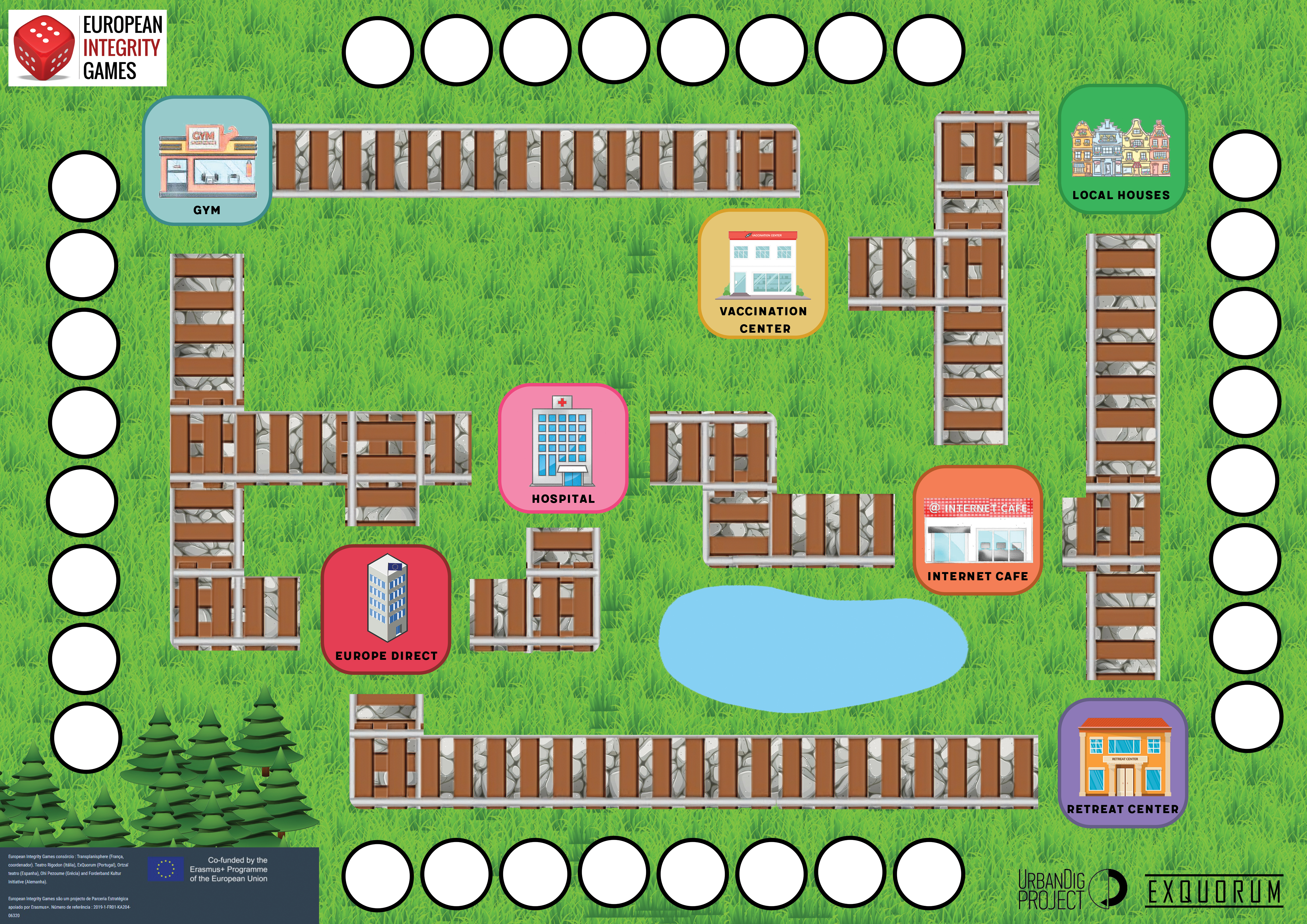 Introduce yourself to the world of health and medicines.


Discover the universe of fake news and its dissemination on the internet. 

Recognise the concepts of disinformation, misinformation and clickbaits

Learn about communication, health and pharmacy legislation (disinformation on European Union).

Stimulate curiosity and interest in these social issues, with the aim of digging deeper via additional resources
To play this game with your group, simply download the kit below!
This kit allows anyone to use and play the board game for free and without any previous knowledge required. It will guide you step by step to implement the board game (preparation, installation, rules, solutions…) and to facilitate the game by guiding you in your role as a game master. It includes the basic rules of the game and some ideas on how to cutomise the game by adding rules and questions. All the necessary elements for the successful running of the game are available as well as some pedagogical elements on the fake news, health and disinformation, to go further in the learnings.
If you want to give us a feedback on the game and the tools, we offer a very short questionnaire to express you opinion on this experience! 
And now, it's time to play and enjoy!
This manual will guide you step by step in the installation, the rules and the facilitation of the game, as well as in your role as game master.
This PDF document gathers all the elements you will have to print to implement the game (boards, questions cards, solutions,…).
This document is dedicated to the game master. It includes all the solutions to every questions cards, as well as some additional rules and activities.
This document guides you to lead the debriefing that is significant since it allows the players to acquire knowledge tackled in the game. 
This includes pedagogical resources on fake news, disinformation, EU regulations, fact checking and several topics related to health.
Game created by ExQuorum (Évora) and Ohi Pezoume (Athens) as part of the European Integrity Games project
Artistic direction: Hugo Miguel Coelho 
Artistic collaboration: Odysseas Velentzas and Diogo Cinza
Plot: Hugo Miguel Coelho, Odysseas Velentzas
Research: Odysseas Velentzas
Design: Rea Zekkou and Diogo Cinza
Brainstorming team for plot creation: Hugo Miguel Coelho and Odysseas Velentzas with Vicente de Sá, Marion Pollet, Calliope Anastasiadou, Coline Lechat, Raquel Nobre, Amaia Cid, Diogo Cinza.

Kit conception: Odysseas Velentzas, Hugo Miguel Coelho
Kit design: Marion Pollet

Acknowledgement: Many thanks to the people that have tested the game and gave feedback on it, including participants of the Fake News European workshop and Vicente de Sá, Marion Pollet, Calliope Anastasiadou, Coline Lechat, Raquel Nobre, Amaia Cid as well Rea Zekkou.
Funders: EIG benefits from the support of Erasmus+ Strategic Partnership and the City of Paris. European Integrity Games project has received the Paris-Europe Label 2021 from the City of Paris